27th-29th April 2015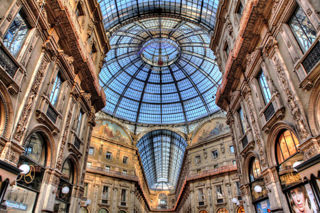 This Workshop, organised in cooperation with the University of Milano, will cover the State of the art and Needs for further research for emergency and recovery preparedness and response.
The NERIS Workshop 2015 will provide an opportunity to discuss and exchange with NERIS Members, International organisations and European Research communities on priorities for the NERIS Platform.
Plenary sessions will be organised on topics related to the 3 research areas of the NERIS SRA:
New challenges in atmospheric & aquatic modelling – Needs for improvement.
New challenges for better dose assessments and decision support based on improved knowledge: source term, scenarios, etc.
New challenges in stakeholder involvement and local preparedness and communication strategies.
The Sixth NERIS General Assembly will be organised at this occasion on April 29, 2015 afternoon.
---
Registration before March 31, 2015.
Download the second announcement
Download the programme of the Workshop
Download the agenda of the General Assembly
Participation Fees
Participation fees will be requested for the organization and the Workshop dinner:
200€ for NERIS supporting organisations
250€ for NERIS members or other organisations
Participation fees include lunches, coffee breaks and the Workshop dinner organised on April 28, 2015.
Registration will be taken into account on receipt of payment.
Venue and accommodation
The Workshop will be held at Palazzo Greppi, room "Sala Napoleonica" - Via S. Antonio 12 – 20122 Milano
Underground stops: DUOMO (MM1, red line; MM3, yellow line); MISSORI (MM3, yellow line)
For further information, please see on Google Maps
Below, you find a list of hotels where you can make you own booking by clicking at the link.
Call for poster
You are encouraged to submit poster presentations on emergency and recovery preparedness and response. All topics related to the 3 research areas of the NERIS SRA or related to the implementation of BSS on emergency and recovery issues are welcomed to our session dedicated to posters (see the Programme).
Scientific Programme Committee will select a limited number of abstract for oral and poster presentations. Authors will receive notification of acceptance by January 31, 2015.
Abstract should be sent by email to the NERIS Secretary - This email address is being protected from spambots. You need JavaScript enabled to view it. before December 15, 2014.
For further information please contact the NERIS Secretary (Sandra Lafage - This email address is being protected from spambots. You need JavaScript enabled to view it.).