19th-22th january 2016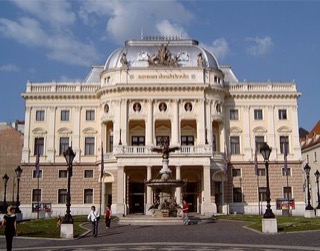 The PREPARE Dissemination Workshop "Innovative integrative tools and platforms" will be organised on January 20-22, 2016 in Bratislava (Slovak Republic).
The Workshop will allow to present the results of the PREPARE project and to collect feedback from the participants on the topics of potential future research activities. The knowledge acquired during the project will be disseminated as well as the capability of the developed methods and tools in particular those of the Analytical Platform for collecting information, analysing any nuclear or radiological event and provide information about the consequences and its future development.
Download the first announcement including the pre-registration form.
Download the second announcement including the registration form.
Download further logistical information.
Download the Accommodation registration form for the Park Inn Danube Hotel.
Download the presentations made during the Workshop:
The Seventh NERIS General Assembly will be organised at the occasion of the PREPARE Dissemination Workshop on January 19, 2016. 
For further information, please contact the hosted Coordinator (This email address is being protected from spambots. You need JavaScript enabled to view it.) or the NERIS Secretary (This email address is being protected from spambots. You need JavaScript enabled to view it.).