Details

Category: News
Published: Monday, 23 October 2017 10:14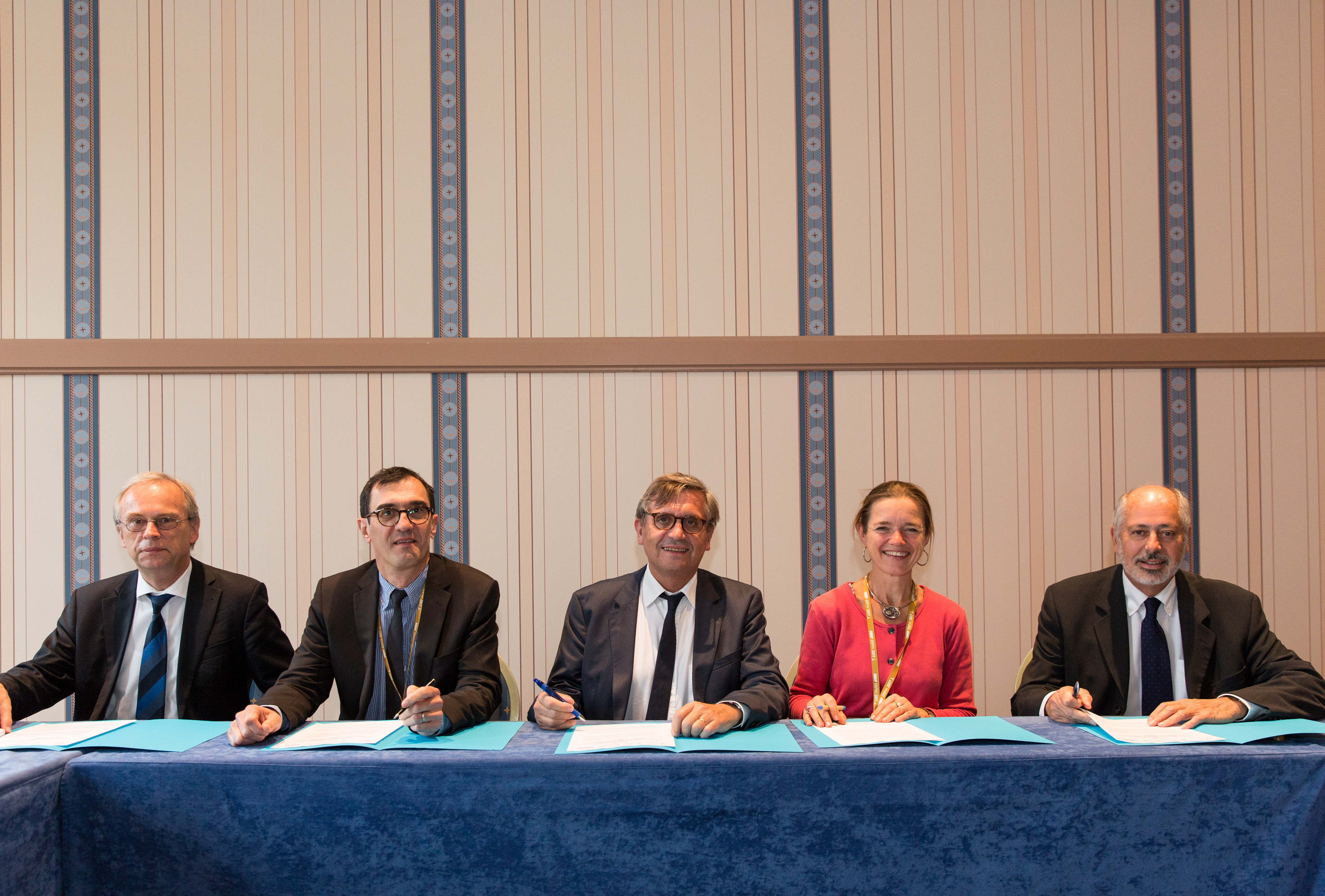 On October 10, 2017 the 4 European Research Platforms ALLIANCE, EURADOS, MELODI and NERIS have signed a Memorandum of Understanding (MoU) with the NUGENIA community which is dedicated to advance the safe, reliable and efficient operation of nuclear power plants. This MoU provides a framework for close cooperation between NUGENIA and the 4 research Platforms for the promotion of radiation protection research in Europe.
This ceremony took place during the last ERPW17 in Marne-la-Vallée (France).